Kocourek Chevrolet Presents
THE TRADE UP PROGRAM
At Kocourek Chevrolet, it is our pleasure to help each and every guest with every automotive need. As the leading automotive group in Wausau, Wisconsin, we see it as our duty to ensure that every customer has the finest experience. So whether you are purchasing a new or used vehicle, structuring a financial plan for your vehicle with our specialists, or simply bringing your vehicle in to be maintained by our skilled technicians, we are here to assist you every step of the way! After years of commitment to our customers near and far-from Wausau to Stevens Point, and even as far as Rhinelander-we can proudly say that we are a well-established business within the community. Our longstanding customers are a testament to our success, and we would like to extend our services to you as well.
We go above and beyond our customer's expectations by continuously providing new and improved services. The Trade Up Program is a fine example of this. In response to the increasing demand for reliable pre-owned vehicles, Kocourek Chevrolet created this program to help you exchange your current vehicle for a newer, safer, and an overall more dependable vehicle-all for the same or lower payments. Just imagine! You can own a better vehicle all without having to pull any extra money out of your pocket. Now you can save up for that long-awaited road-trip, and you can go there in a new vehicle, too! It just doesn't get any better than that.
Program Benefits
The Trade Up Program is easy! First, you'll want to ask a Kocourek Chevrolet service advisor about a free estimate on your vehicle value. Once that estimate is determined, we can match you with a vehicle that will fit into your lifestyle and budget with ease. But the program is not limited to a simple exchange of vehicles!
By partaking in this program, you have access to many benefits which include the following:
- Above market value for your trade
- Lower monthly payments
- Improved financing terms
- Longer and more comprehensive warranties
- Lower fuel costs and more miles per gallon
- Reduced maintenance and repair costs
- Increased safety and security technology
- Brand new comfort and entertainment features
- And so much more!
As you can see, there is more to this program than first meets the eye. For further clarification about this program, please do not hesitate to call us at (888) 378-8165. Our sales floor is open on Monday through Thursday from 9:00 A.M. to 7:00 P.M., on Friday from 9:00 A.M. to 6:00 P.M, and on 9:00 A.M. to 5:00 P.M. Or you can simply fill out an online contact form with any questions you may have regarding the Vehicle Upgrade Program or any other automotive concerns, and we will get back to you as soon as possible.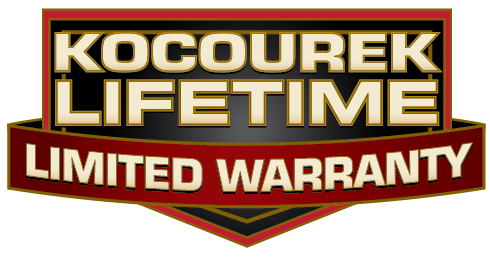 Visit Us Today at Kocourek Chevrolet in Wausau, WI.
Our team at Kocoure Chevrolet is determined to give you an experience of a lifetime! By founding our business on the core principle of trust, we have developed a strong relationship with each of our customers. Drivers come to us from all directions-from Stevens Point, Rhinelander, and sometimes even farther away-and they are a testament to our ability to deliver the best service in Wausau, Wisconsin! With years of experience working in the automotive industry, our staff is more than prepared to help you with all your automotive concerns, so don't miss out on the opportunity to find the vehicle of your dreams at an incredible price! We are also home to the Pro-Certified Lifetime Warranty! That means that you get coverage on your powertrain, engine, transmission, and drive assembly on all eligible new vehicles. And the best part is that there are no hidden fees, so now you can rest easy knowing that your vehicle is covered. If you have any questions, please contact us or visit us today at Kocourek Chevrolet  in Wausau, WI.
Make an Inquiry
* Indicates a required field